Current Members
MY BAND HAS SOME SHOWS COMING UP. CAN WE ADD THAT TO YOUR CALENDAR?
---
Sure, no problem! Send us an email with the info and a flyer/facebook event link/whatever and we'll post it. Better yet, Tweet it at us (@kingkiller69) or post it to our Facebook wall.
---
WHAT IF WE'RE NOT KING KILLER MEMBERS?
---
Well, you should be, dude. Email us anyway; we'll consider it.
---
CAN WE LEAVE OUR FLIERS/CARDS IN THE LOBBY?​
---
Yes, of course...within reason. Don't completely paper the place, please. We're also not responsible for what happens to them.
---
I'M A CURRENT KING KILLER MEMBER AND RENOWNED CHEAPSKATE. DOES MY LEASE GET ME ANY FREE CRAP?​
---
Cheapskates = our people! Yes, it does. Referrals that result in a signed lockout lease, where the lessee mentions your name/band specifically, get you a one-time rent rebate or cash bonus. Email us for more details. ​ Members also get more progressive rates for using our in-house recording and video services, and of course we will list you on our calendar, and in any PR materials, for free.​ Have something else in mind? Contact us and let's talk about it!
---
THE BATHROOM IS OUT OF SOAP / THE WIFI IS FREAKING / IT'S 2 AM AND THE LIFT ISN'T WORKING / AAAIIIEEE!!!
---
Shh, it'll be okay. During office hours (M-F, 9-6), find or call Dave; he's usually around. If not, go to the Contact Us page, pronto, or lob an email. You should probably program the office number (646.450.5464) into your phone.​ If it is in fact 2 AM, ask yourself if it's an actual emergency. If not, just leave a voicemail and we'll get to it.
---
WHEN IS RENT DUE?
---
The first of the month, always. If you know in advance that there will be extenuating circumstances and you need a day or two maximum to pay your rent, let Dave know. Generally, though, you get ONE "get-out-of-jail-free" card, and after that, a 15% late fee will be assessed. We don't like to do it, but this is a business.
---
WHAT ARE THE HOURS FOR LOAD-INS, LIFT USAGE, AND SO ON?
---
Well, there aren't really set hours for these things; it's more of a first-come-first-served type of affair. There are occasional overlaps, but not so often that you'll be majorly inconvenienced.​ You have a front-door code; you come in when you need to. Just a reminder that we have cameras all over the place, so no after-hours shenanigans. Looking mostly at you, Tim.
---
WHAT QUALIFIES AS SHENANI–
---
​Check your lease rider.
---
SHOULD I GIVE NON-KING KILLER MEMBERS THE FRONT DOOR CODE?
---
Use your best judgment. We understand that band personnel can change with little to no notice, and you don't want to have to schlepp downstairs to let folks in all the time. However, keep in mind that different people have different tolerances when it comes to the safety and security of their (often expensive) equipment. Please be sensitive about this, and if you feel someone has your code that shouldn't, let us know and we'll reset it for you.
---
​CAN I GET MY MAIL AT / DIRECT MY CALL TO THE STUDIO?
---
​Nah. We get your mail, we're tossing it. Please get a P.O. box.
---
---
Prospective Members
I'M INTERESTED IN GETTING SPACE AT KING KILLER. SO...WHAT'S NEXT?
---
You should come on down and have a look, first of all, but here's what we offer our members: ​ 1. room from 100 to 300 square feet in size 2. 24-hour access (that includes our garage and lift, for easy load-ins and -outs at your convenience) 3. extensive soundproofing 4. video security 5. electric and central heat/AC included in rental price 6. a lounge area with TV/DVD player, wi-fi, stereo, and comfy seating. And our plumbing works. Usually. Just kidding, it works all the time. Usually.  If you're really hot to trot, and need a space right away, all you need to give us is one month of security and first month's rent. We'll even prorate your first month if the first has come and gone. We only require 30 days notice to get out of your lease (things happen), and most people opt to use their security as last month, which is fine with us as long as the room isn't in total ruins.
---
HOW MUCH DOES IT COST?​
---
Prices start at $350 for a share lease; that includes 24-access and all the other amenities, but it does mean that you'll need to share the space with up to two (2) other bands. $1000 a month gets you full lockout: you decide who uses the space, when, how many people, and so on. Those leases last one year. Come down for a tour and we'll match you with the space for your needs.
---
$1000…THAT'S A LITTLE STEEP FOR ME AND MY BAND.​
---
You can get up to three (3) other bands besides yours to share the space with you. Four bands with four members each at $1000 a month breaks down to about $60-70 per person per month — and remember, you get more space than other studios tend to offer as well as keep your gear in your space. You can also work it so you don't pay rent at all, or pay less than the other bands you're sharing with, if you're the master lease-holder.
---
GOOD DEAL. SO WE ALL PAY YOU SEPARATELY, OR…
---
Haha, NO. The master lease-holder pays us each month, and is responsible for all of his/her/their sub-lessees. Don't worry, we can explain the whole kit to you in person or over the phone. Just hit the Contact Us page and drop us a line.
---
CAN I GET A SHORTER - TERM RENTAL?
---
Depends on what's available, but we'll consider it. Just hit us up and tell us what you have in mind; we'll do our best to accomodate you.
---
DO YOU OFFER ANY RECORDING / VIDEO SERVICES?
---
Yup! We have a rather large dedicated recording facility of our own, and a number of our members are specialists in a number of different production styles. We're happy to customize audio, video, photo, and digital press kit packages for musicians of all stripes, and King Killer members can all take advantage of standard discounts on all of the services we provide. Here's something we threw together with The Dream Eaters recently: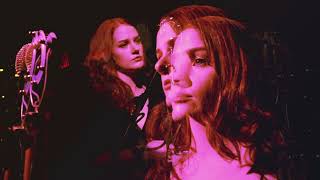 ---
WHAT ABOUT VISUAL ARTS -- DO YOU HAVE SPACES FOR THAT USE?
---
If you want it, then yes, we certainly do; the rates are the same as for bands. Call or email to discuss specifics.
---
---